---
What Loan Choices Do You Have?
It's easy for a consumer to get confused with all the loan options on the market. That's why we've decided to simplify things for you. As lenders, we save up time if you know what you want. When choosing a loan, there are three main things you need to consider: the loan type, interest, and loan term. From this point, you will have to choose between personal loans, student loans, mortgage or home equity loans, auto title loans, pawn shop loans, and payday loans.
Personal loans can be secured or unsecured. With terms typically ranging between one and five years, their interest rate is between 3 and 36%. Your credit score plays a decisive role. Different financial institutions will have various loan terms, so don't go for the first offer you see. The main benefit of personal loans is that you can take larger amounts: from $1,000 to $100,000, depending on your eligibility.
Student loans. If you're going to college, you can opt for federal or private student loans. The average amount is around $25,000, and the average repayment term is ten years. Interest rates vary between 5% and 12%. In times of economic hardship, the federal government lowers the rate or sets it to 0% for a fixed term.
Mortgage and home equity loans. In simple terms, this loan type allows you to borrow against your house as collateral. The difference is that, unlike mortgage loans, home equity loans are taken against the title of the house that you already own. Banks or credit unions will usually get a mortgage that covers 80% of your house's value. What happens with the other 20%? Well, that is your down payment. Mortgage loans have an interest rate of up to 6%, with loan terms ranging from 10 to 30 years. Home equity amounts depend on your equity. The interest rates are between 4 and 8%, with a loan term of up to 30 years.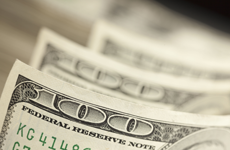 Auto title loans use the vehicle title as a repayment guarantee. You can get a loan that equals a quarter or a half of your car's value. Repayment terms vary from 15 to 30 days, and it can cost you up to 25% of the loan. In case you don't repay the loan on time, you lose ownership of your car.
Pawn shop loans allow you to borrow money by using a valuable object as collateral. You can usually get up to 50% of the object value. Interest can be up to 25%/month. The terms depend on the lenders, typically spanning up to a few months. If you don't repay the loan on time, the lender has the right to sell your item.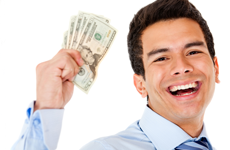 Payday loans are short-term advances that you can take in case of emergency. Amounts range from $100 to $1,000, sometimes $5,000, depending on the state. The interest rate is a fixed fee between $10 and $30 for each $100 you borrow. This loan is easier to obtain compared to the examples above. The terms are usually short: from 14 days to one month. You are expected to repay your debt when you get your next paycheck.
When considering a loan, choose the best option that suits your needs. Use our tips to compare options and ask for expert advice whenever you have questions.